Skip to Content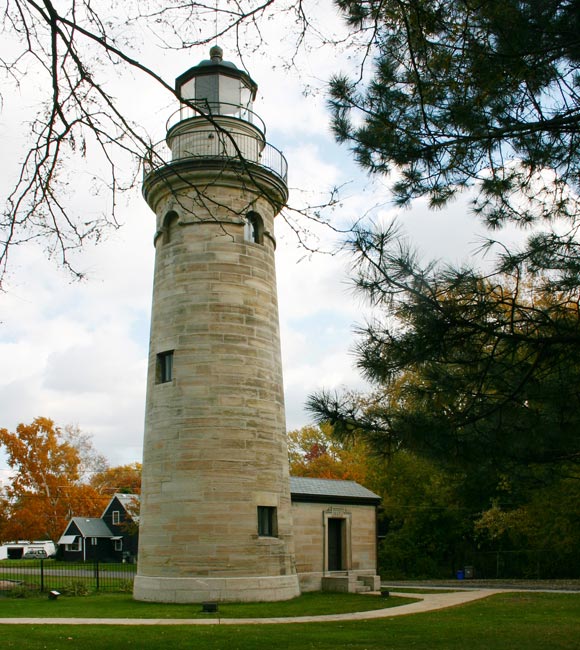 The Land Lighthouse
Get Tour Information Here.
Frequently Asked Questions
Will the lighthouse become a working lighthouse again?
Under the restoration, the lighthouse will be repaired and preserved from the elements, and new utilities will be installed to support a light for decorative purposes. At this point the lighthouse will not become a "private aid to navigation" under the procedures established by the United States Coast Guard.
Where did the money for the restoration come from?
The Port Authority applied for and received two grants together totaling $390,000. $300,000 is from the federal Transportation Enhancement Program which is administered by PennDOT. $90,000 is from the Commonwealth of Pennsylvania through the Pennsylvania Historic & Museum Commission (PHMC). The Port Authority also contributed significant number of hours in staff time as well as over $15,000 in engineering and legal costs.
Fast Facts
The Erie Land Lighthouse, built in 1818, was the first commissioned lighthouse on the Great Lakes.
The original Land Lighthouse, built in 1818 out of wood, was rebuilt in 1857 due to structural complications. The second rebuild experienced the same fate and was rebuilt again for the final time in 1867- this time constructed out of sandstone.
Though the final rebuild occurred in 1867, the land Lighthouse was remodeled four years after the completion of the last built lighthouse.
Approximately four years later, the property directly adjacent to the Lighthouse was renovated from a one-story, government-owned run-down house, to a two-story privately owned house.
In 1873, the Presque Isle Light Station, Located on beach 7, became the new beacon for Erie. The Light Station was able to notify sailors of the arm of the Peninsula that jutted into Lake Erie sooner than the Land Lighthouse could have.
Restored in 2004
49′ high, 19′ bottom base, 14′ top base
69 steps to the top
FREE Admission on the First TUESDAY of every month!†

(Holidays Excluded)
†Subject to Change
Port of Erie: Opportunity in Every Direction