Skip to Content
The Keystone of Industrial Opportunity
Vital maritime commercial industry provides in excess of 750 jobs and over $110 million in annual economic activity to the Erie area. As Pennsylvania's only commercial lake port, Erie is the region's import and export link to the world through the St. Lawrence Seaway. The Port also boasts efficient links to rail and Interstates 79 and 90 allowing quick, easy access to destinations in every direction. Drydocking and ship repair opportunities are available at one of the largest facilities on the Great Lakes.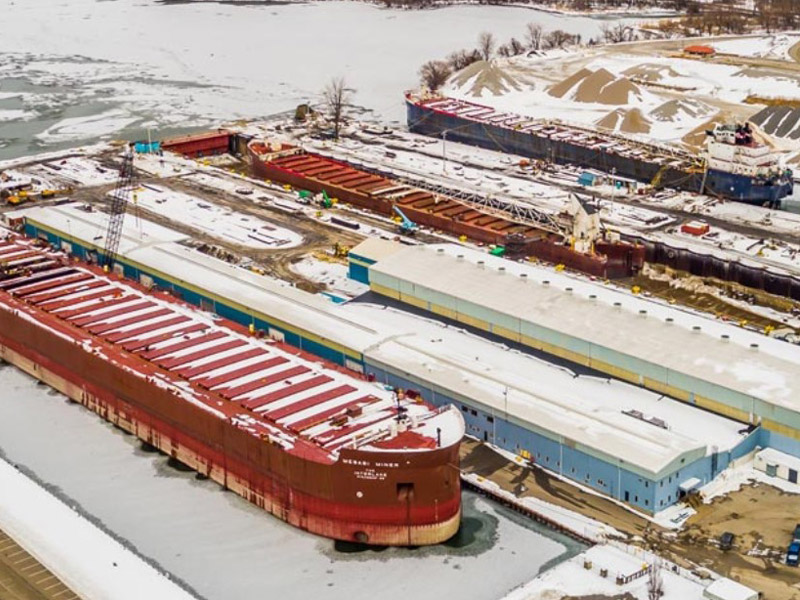 Donjon Shipbuilding and Repair
Donjon Shipbuilding and Repair provides shipbuilding and dry-docking to the area. It offers high-quality, affordable service, meeting the highest maritime industry standards. The shipyard offers 1,250 feet by 120 feet by 22 feet (depth over sill) dry dock. It's only one of two dry docks on the Great Lakes capable of dry docking 1,000-foot self-unloading vessels. The large shipyard is located on 44 acres with over 200,000 feet of production area, including 4,000 feet of pier space. Services include:
Shipbuilding
Vessel Conversion
Barge Construction
Repowering
Dry Dock
Steel Fabrication and Assembly
Repairs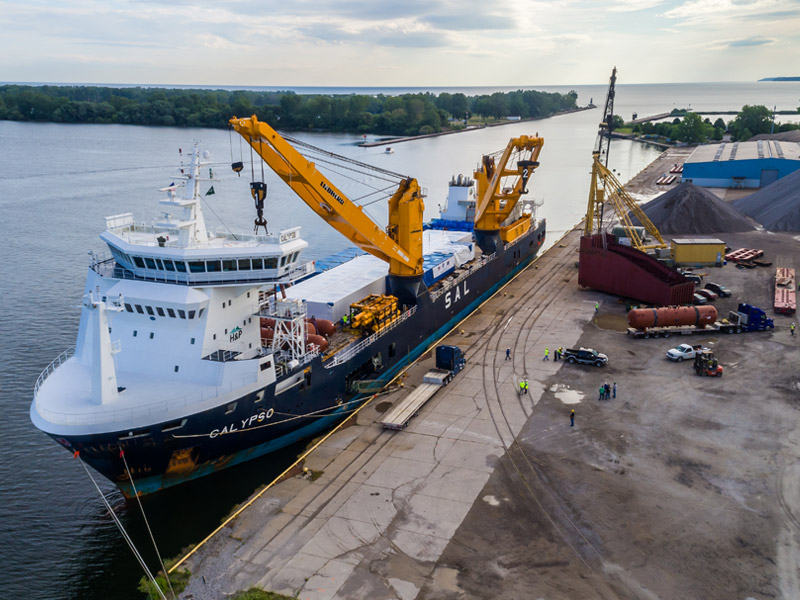 Carmeuse Terminal
Erie Dock Operations started as Erie Sand & Gravel over 130 years ago. The company continues to meet the growing market demands with optimal service. Whether you need Lake Erie-sourced sand or high-calcium and dolomitic limestone aggregates, the company can support your needs. They partner with other companies to bring in bulk materials to lake vessels and heavy equipment for construction. The site features 1,400 feet of dockage, over 15 acres, two warehouses, outside storage space, a rail connection, and is conveniently located near I-90 and I-79. Other services include rigging and lashing, stevedoring, cargo management, and material handling.
Foreign-Trade Zone 247 Pennsylvania
Foreign-trade zone 247 is comprised of designated locations in Northwest Pennsylvania where companies can use special procedures to reduce or eliminate duty on imports and take advantage of other benefits to encourage foreign commerce within the United States. For more information on how you or your business may be able to take advantage please call 814-455-7557.
Port of Erie: Opportunity in Every Direction