Skip to Content
Recreation at the Port of Erie
Relax along the ever-changing waterfront. The natural beauty, historical legacy, and year-round events make the area a must-visit location. Enjoy one of the area's local parks or the Bicentennial Tower, all providing differing panoramic views!  Utilize one of the many multi-modal paths to explore the bayfront and its restaurants, museum, shopping, concerts, and more. Offering activities that fit all lifestyles and budgets, the port of Erie is filled with activity that the entire family can enjoy!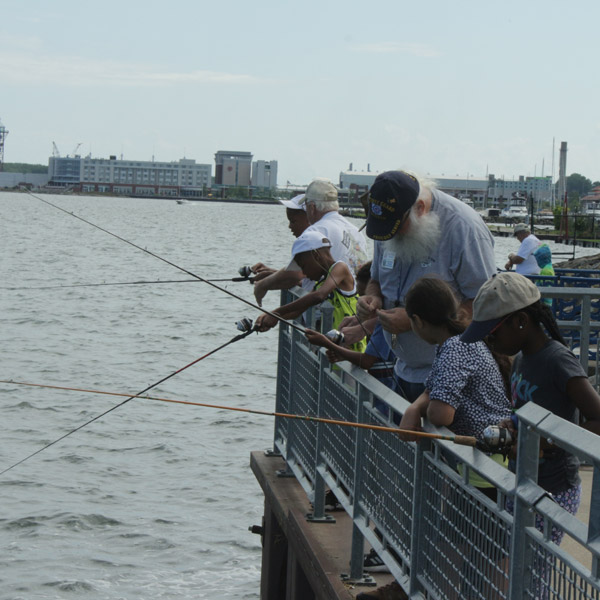 Erie's revitalized waterfront makes it a favorite for boaters, campers, and anglers on the Great Lakes. Take advantage of charter fishing, sail and dinner cruises, marinas, and much more. Lampe Marina, a 253-slip marina located on the south shore of Lake Erie, offers numerous amenities for boaters including floating docks, fuel, restrooms, showers, picnic tables, and public launch ramps. Boaters also have access to Wolverine Marina and multiple public boat launch sites. Campers can enjoy nature in an urban setting at the Lampe Marina Campground, featuring 42 waterfront camping sites and close proximity to bike/pedestrian paths, historic lighthouses, boat rentals, and public launch ramps.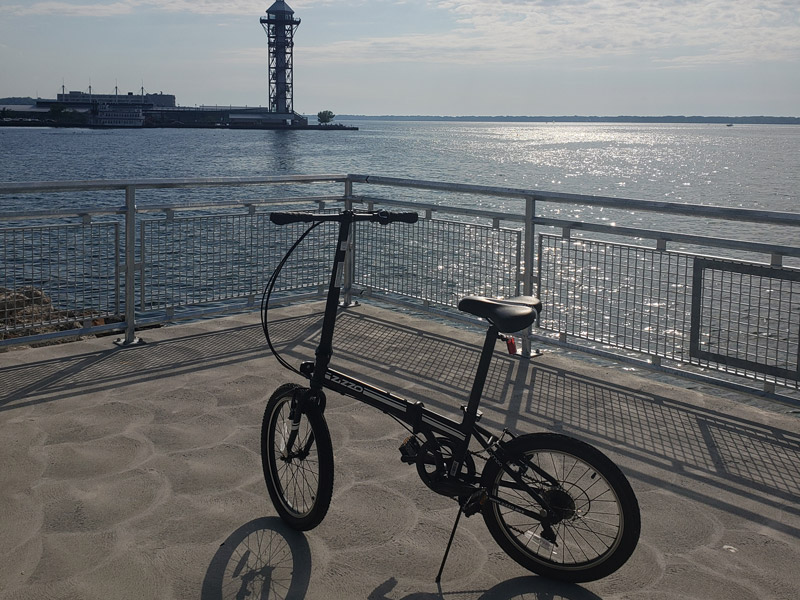 Bike, Hike & Explore
From waters' edge to the top of the bluffs, Port Erie's expanding bike/pedestrian system offers connection to the downtown area and visual treasure year-round! The Bayfront Promenade, located atop the bluffs, offers spectacular panoramic views of the bay and a number of historical markers along the way detailing the area's history. Public access paths at the water's edge invite users to get a water's edge view and are dotted with areas of respite to admire the natural beauty of the bay. The bayfront is also home to the Mile Zero marker for the Erie to Pittsburgh Trail! Stop along either path and visit nearby merchants and eateries.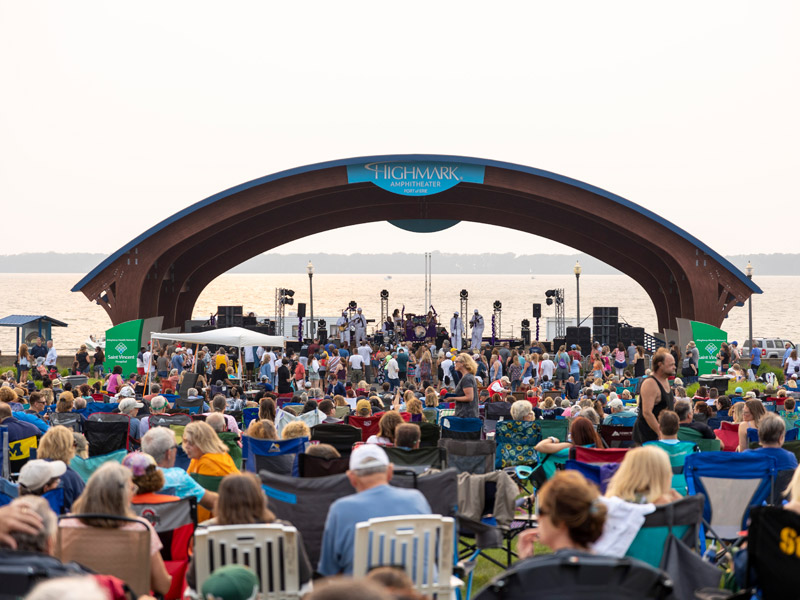 Party in the port every Tuesday during July and August with the ERIEBANK Eight Great Tuesday concert series. Over 50,000 people attend these exciting events each year. The concert series features a wide variety of live music including local, regional, and national acts. ERIEBANK 8 Great Tuesdays is a family-friendly, fun event, perfect for anyone in the area wanting to kick back, relax, and hear some live entertainment while watching the sun set over Presque Isle Bay.
Port of Erie: Opportunity in Every Direction