Skip to Content
ErieBank 8 Great Tuesdays

ErieBank 8 Great Tuesdays at the Highmark Amphitheater at Liberty Park
All Concerts are 6:30 p.m. to 9:30 p.m.
(No admission after 9:00 p.m.)
Our 2023 Band Line-up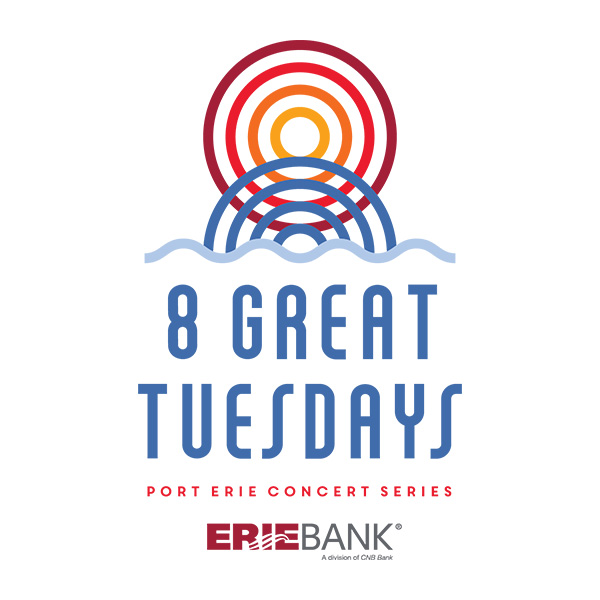 7/11 TBA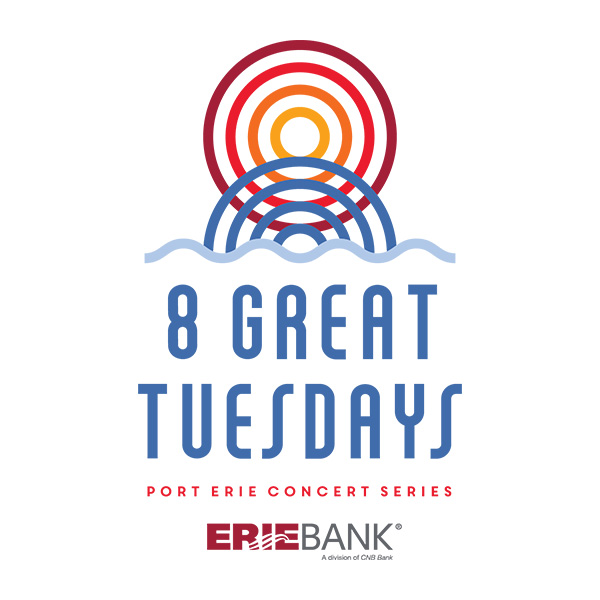 7/18 TBA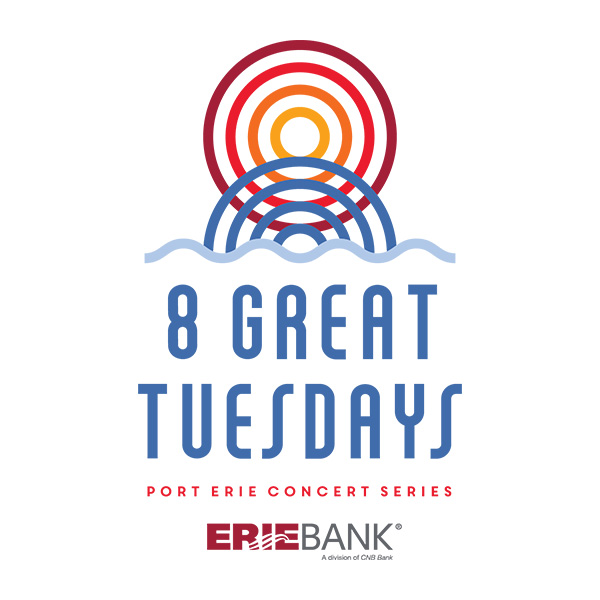 7/25 TBA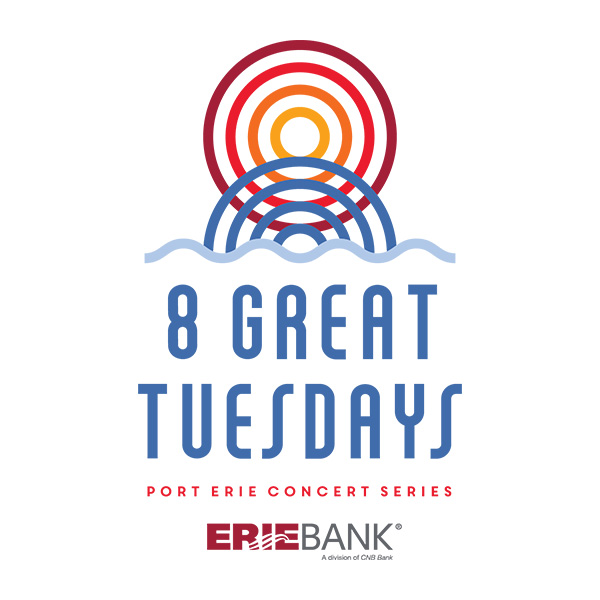 8/1 TBA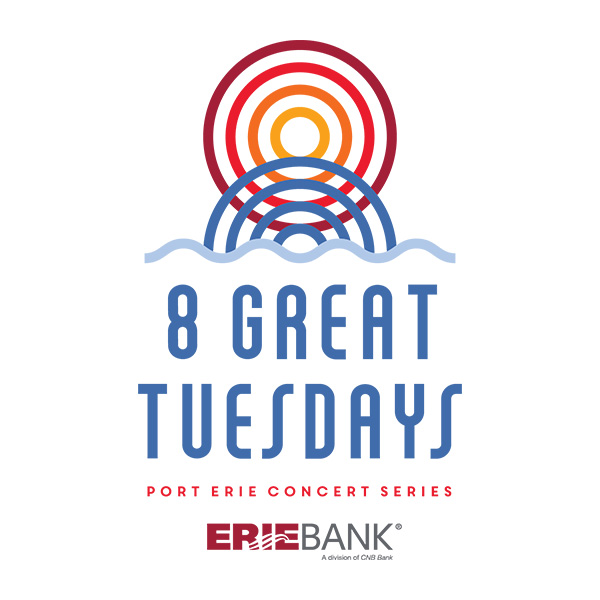 8/8 TBA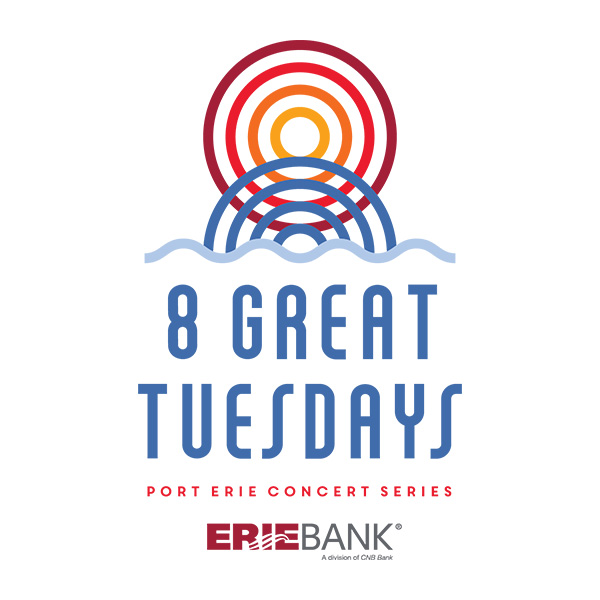 8/15 TBA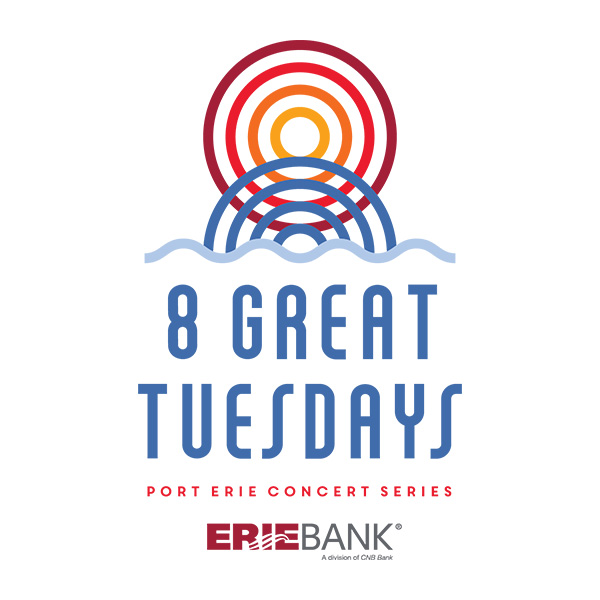 8/22 TBA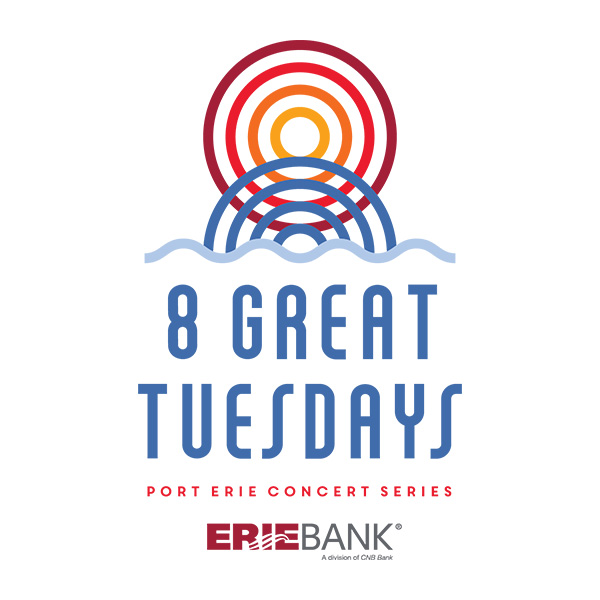 8/29 TBA
Special Thanks to Our 2022 Sponsors
Allegheny Beverage
Barnhart Transportation
Berry Global
BREWERIE
Building Systems Inc
Curaleaf
Dee Caruana (Agresti Real Estate)
Dahlkemper Landscape
Donjon Shipbuilding and Repair
Encompass Health
ERIEBANK
Erie County Gaming Revenue Authority (ECGRA)
Erie FOP Lodge #7
Erie Homes for Children and Adults (EHCA)
Erie Metropolitan Transit Authority
Erie News Now
Erie Regional Chamber and Growth Partnership
Erie-Western Pennsylvania Port Authority
First National Bank
Gannon University Alumni
Great Lakes Data Racks and Cabinets
HBK CPA
Highmark
Industrial Sales & Manufacturing Inc.
Knox McLaughlin Gornall & Sennett, P.C.
Kress Financial Services
Macdonald Illig Jones & Britton, LLP
Maleno Homes
Mark and Tom Lucas- Wells Fargo Advisors
McGill Power Bell & Associates, LLP
Mike Kelly for Congress
Michael Martin
Networking Technologies
Northwest Bank
Pennwest Edinboro
Perry Construction Group Inc
PNC Bank *presenting sponsor for BRUCE IN THE USA
Presque Isle Downs
Printing Concepts
Ron & Pam Novel
Rust Belt Business Law
SKM System Analysis, Inc
Shoreline Bar & Grille
Team Hardinger
The Erie Community Foundation
United Way of Erie County
UPMC
UPMC Hillman Cancer Center
Urban Engineers of Erie
USI Insurance
Wabtec
WM. T. Spaeder Company
Zurn Industries
2022 Vendors
Asset Protection LTD
Bite By The Bay
Connie's Ice Cream
Crossroads Dinor
Dickey's Barbeque Pit
E Dogg's Hot Dogs
Erie Donut Factory
Fit Plus
Food for Thought by The Charter School of Excellence
Happy Camper Snack Shack
Main Street Cakery
Moe's Southwest Grill
Northern PA Regional College
Pennsylvania Soldiers' & Sailors' Home
Spanglish Skillet
Stumpy's Hatchet House
Sylvan Learning
The Mad Tortilla
Widget Financial
Event Policies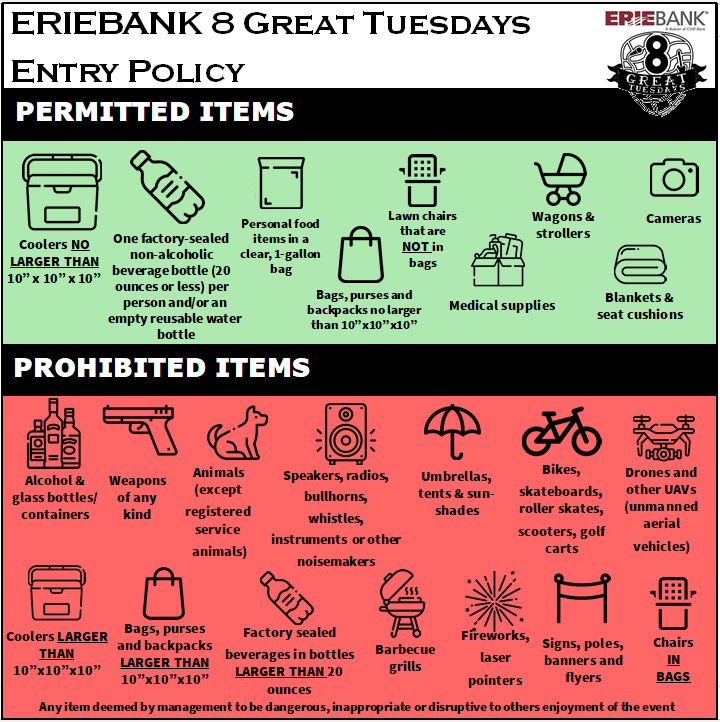 Motorcycles are no longer permitted to park within the park. Motorcyclists are encouraged to utilize spaces in the park and ride lots as available.
Access from the water's edge is NOT permitted (boaters, kayakers, and other vessels are NO LONGER permitted to access Liberty Park via the water's edge).
Water bottle filling stations will be located around the park.
Frequently Asked Questions
Will there be vendors?
Yes!  Food and other vendors will be available before and during the event.  They are located on the east side of the park.
Can I smoke during the event?
Smoking is permitted in the designated areas on the southwest and northeast corners of the park.
Where are the bathrooms?
Portable toilet facilities are available in the northeast corner of the venue and the southern parking lot across from the playground.
Is there accessible parking?
Accessible parking (placard required) is available in the northernmost park and ride lot just outside of the park and it first-come-first-served.  Golf cart shuttles run throughout the event to aid in the transport of people to the seating area.
Are there any entrance or age policies?
In order to help ensure the continuation of a family atmosphere and also accommodate children at Port Authority-sponsored events, the Erie-Western PA Port Authority has adopted the following policy:
Children under the age of eighteen (18) MUST BE ACCOMPANIED by a parent or guardian. Parent or guardian must complete the Responsible Adult form and MUST REMAIN ON THE PREMISES as long as the child is present.
No loitering will be tolerated in the parking areas at the playground or in and around vending areas.
In order to properly enforce this amended policy, all individuals, eighteen years of age or older must be prepared to show valid photo I.D. Acceptable forms of I.D. are as follows: PA or out of state driver's license, Student I.D. card, Military I.D., passports or State photo I.D.'s. Damaged or unreadable I.D. card will not be accepted.
No one will be admitted to Liberty Park after 9pm.
When do the gates open?
Generally, the gates to Liberty Park open at sun up and remain open until sundown.
Can I bring a tent or "beach" umbrella?
For the enjoyment of everyone in attendance, tents, umbrellas and sunshades are not permitted during the event.
What about bikes, skates and skateboards?
For the safety of all in attendance bikes, skates, skateboards, etc. are not permitted during events.  Bike racks are located near the east and west entrance gates.
Just how many people can you fit in the park?
Estimated capacity of the grassy seating area is 5,000.
How do I become a vendor at 8 Great Tuesdays?
CLICK HERE to submit an inquiry regarding vending.
How do I rent a tent at the top of the hill?
20′ x 20′ tents at the top of the hill can be reserved as part of our sponsorship program. To inquire about pricing and available opportunities  CLICK HERE.
How do I suggest a band to play at 8 Great Tuesdays?
Parking & Shuttle Service
Free Shuttle Service: Ride the "E."
Shuttles run 5pm until after close of the event from the following locations:
Erie Intermodal Transportation Center (208 East Bayfront Parkway)
Thomas Hoffman Transportation Hub (12th and Lincoln)
Port of Erie: Opportunity in Every Direction